About Wadatsumi Restaurant
Starting from December 4, Wadatsumi Restaurant is serving a renewed menu of traditional Japanese dishes mainly featuring "Soba and Tempura."
We had been nurturing this idea of recreating the time-honored and beloved culture of "drinking at soba restaurants" at the traditional Japanese-style structure "Maruyamacho Sancho," reminiscent of old geisha district.
Based on techniques of Japanese cuisine acquired over time, delicious appetizers prepared with savory dashi (stock), tempura dishes using ingredients in season, and soba noodles freshly made, boiled and served with dipping sauce full of umami flavors; all are paired with Japanese sake for you to enjoy.
Please taste the best in season, year-round.
Note that Sancho Hanare Wadatsumi will be open as a sushi restaurant in January.
---
Restaurant Hours
Mon-Sat, National Holidays:
11:30 AM-3:00 PM (Last Call 2:30 PM)
6:00 PM-10:00 PM (Last Call Food 9:15 PM/Drink 9:30 PM)
We are closed every Sunday and have irregular days off every month. Please check at the bottom of the page.
Choicest Ingredients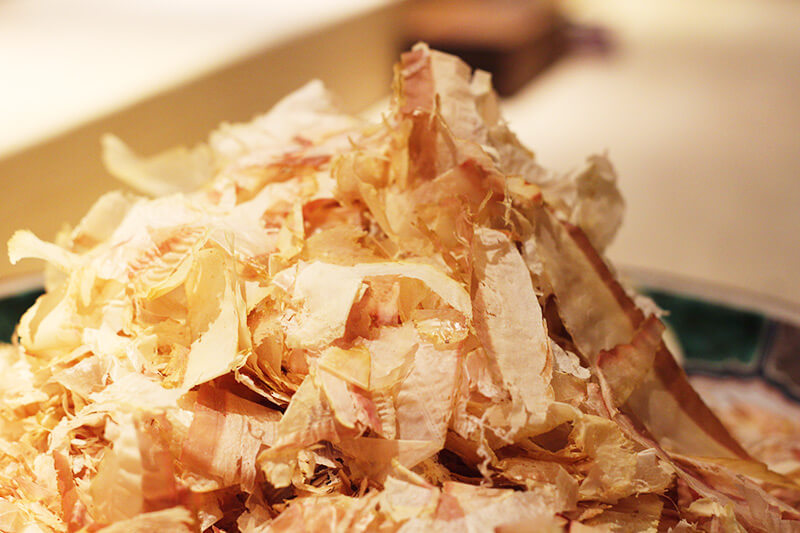 Dashi (Stock)
We spare no effort in preparing our dashi from dried bonito flakes of Makurazaki, using the technique of Japanese cuisine for this time-consuming process.
It is the soup for soba noodles with a delicate flavor characteristic of the Japanese food.
The taste makes you want more and more.
The soup for Kake Soba is simply good to the last drop.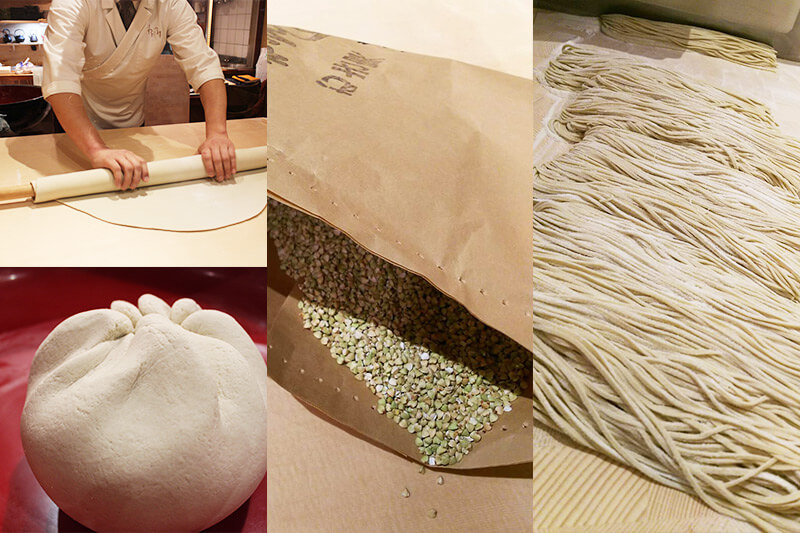 Handmade Soba Noodles
Buckwheat flour straight from the best field at the time is selected for its aroma, and for the ultimate smoothness and texture, we serve it as "Ni-hachi" (containing two parts of wheat and eight of buckwheat) soba.
You can experience the whole taste of soba noodles freshly made and boiled.
---
For Birthdays and Other Celebrations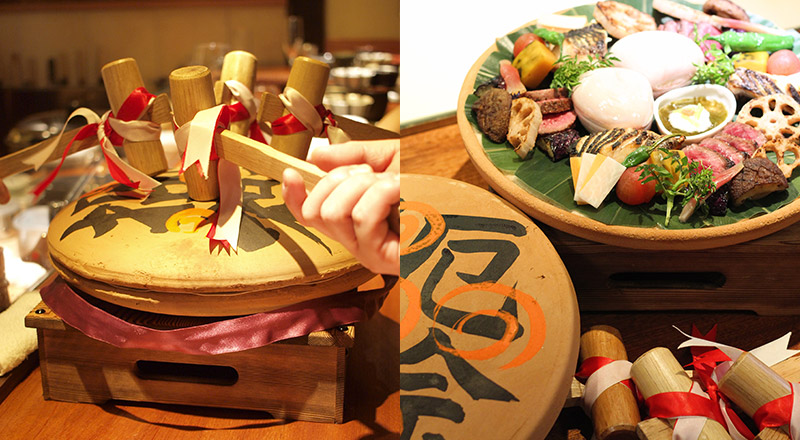 Horoku-yaki
(Seafood/Vegetables Steamed or Roasted in Clay Pot)
Horoku-yaki is a traditional dish served on the New Year and other celebratory occasions.
Using a mallet, participating guests break open the pot lid with words of celebration written on it, to make a wish or offer up a prayer of gratitude.
At Wadatsumi, you can enjoy steamed seafood and vegetables, as well as other seasonal ingredients cooked in the clay pot.
A very festive and fun event to celebrate happiness for everyone.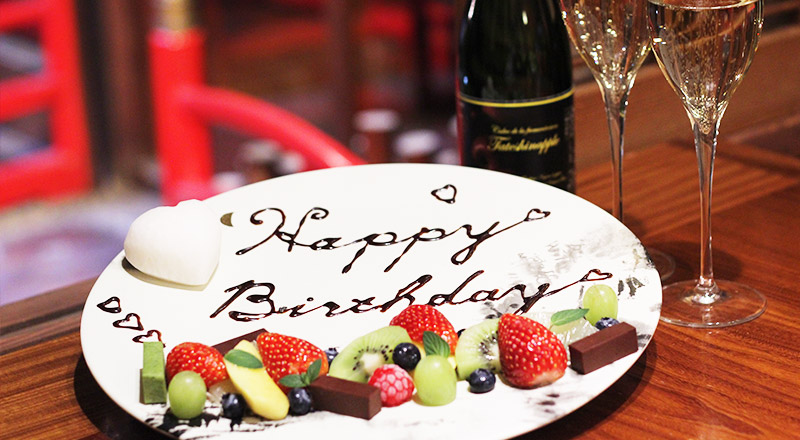 Message Plate
Your message is written on a plate with chocolate sauce, and decorated with fruits and sweets.
This plate is the most beautiful way to let your precious person know how much you care.
Restaurant / Interior
We can accommodate different seating arrangements to fit your purpose and needs. Please contact us for more information.